I'm trying out a new blog hop and would love for all of you to join along! Everyone loves to answer questions about themselves so I found this to be a unique bloghop in the midst of all the hops out there!
Simply answer five questions, publish your post and add it to the linky at
My Little Life
: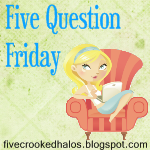 1. Do you feel guilty spending money on yourself?
No, not really. I work full-time (as a mommy and making jewelry for my Etsy shops) and do almost everything around our house without getting paid a dime. I think the only time I feel guilty is if I spend something and end up realizing later that I should have used it toward something else.
2. How well do you know your neighbors?
I know their names...? Okay the people across the street live in apartments and they are mostly foreign (don't speak English) so they come and go so quickly. The people next door are just plain weird. Ha ha! I'm sure they think the same about us.
3. What age are you looking forward to being?
Good question! I have no idea. I'm 25 now but I keep hearing that 30 is the Prime Time of life so we'll see when I get there!
4. Do you get excited when the mail comes? Why?
I'm a product reviewer; so YES! I also order a lot online for my Etsy businesses (see My Etsy tab above to see my hand-stamped jewelry bliss)! I literally check out the window all day even though the mail comes at the same time everyday... you know JUST in case it comes early!
5. What is your earliest childhood memory?
I have short clips of foggy memories... like one of my older brother taking forever in the bathroom while I danced outside the bathroom door and eventually peed my pants... other memories of me playing outside by myself, singing to myself. I was a very imaginative and expressive child. I was always in some fantasy world! *ahem* Okay so I still live like that today but I'm a lot better at it! That is why your dear product reviewer here at GGG can be such a space cadet at times.
But seriously I have four siblings and most of my memories are of me being totally alone and just playing and acting out little fantasies of being a teacher or a mom or a mermaid (I was convinced I was a mermaid, stolen away from my mer-family) or an astronaut or whatever else my imagination led me to believe!
Well that was super fun! If you're a new visitor to Girly Girl Giveaways PLEASE enter giveaways (right sidebar)! You never know... it could be YOUR lucky day to win!
And don't forget to link up any giveaways you have. I have a Link-Up (see tab bar above) that you can enter giveaways on no matter what day of the week it is!
♥
NEW followers from the hops- leave me some comment love and I'll be sure to get back with you as soon as I can to follow you back!
♥
Other fun hops going on today are: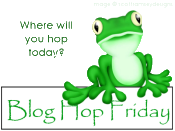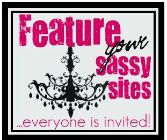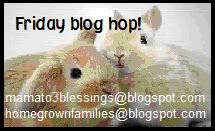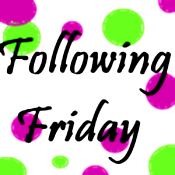 =+=*=+=*=+=*=+=*=+=*=+=*=+=*=+=*=+=*=+=*=
Joy is a stay-at-home-mom to three daughters. She is the wife of a worship leader & youth pastor. She runs her own Etsy shop selling handmade, hand-stamped sterling jewelry. Joy has taken courses in journalism, play writing, poetry, was in Honors English throughout school and has had small publications made of her work (mostly poetry).